From Tampa to Key West
Two travel days ahead. No time to waste on this road trip through Florida. Every day offers something unique. This time: from Tampa to Key West in two days.
*There is a pretty good chance that this post contains affiliate links. With clicking one of them, we may receive a small commission (for which we are deeply grateful) at no extra cost to you. See our Privacy Policy for full details.
Day 14
Bradenton Beach
Leaving Tampa* and heading straight to the ocean. Passing Bradenton and driving to Bradenton Beach*. We did not want to drive the whole day and have a night stopover in Naples; we desired to have a look at the beach and the Gulf of Mexico as often as possible. We wanted to step into the white sand and the turquoise water. The best possibility to have a beach is to go to the beach. For that reason, we decided to have an island hopping instead of taking the I-75. Of course, this would have been faster, but wanted to enjoy and see as much as possible, so we accepted the more extended drive in exchange for some beautiful views.
After Bradenton Beach, we continued our journey over the "other" Florida Keys, like Longboat Key or Lido Key before we turned to Sarasota to hit one of Florida´s Scenic Byways, the Tamiami Trail (U.S. 41).
Fort Myers
We followed that route to south till Fort Myers, where we stayed for our lunch break. A delicious meal, we have found in a unique restaurant and bar, Ford´s Garage. I haven´t seen such a crazy interior in a restaurant for a while. I loved it so much, and I could not get enough of it. Ford´s Garage, where the sinks are out of tires and the door openers out of gas station nozzles.
Naples
So after a delicious meal, which gave us back some energy, we jumped back on the road and headed straight to Naples*. It was already late, but we arrived at the motel the right time for having a little walk to the beach and enjoy a breathtaking sunset. I love the sun, especially when it meets the ocean, no matter if sunrise or sunset.
When the sun set and we strolled at the beach, we explored the 5th avenue of Old Naples. The 5th avenue is lined with mansions, tall palm, and banyan trees. When you walk the street up you will find a lot of restaurants where you could sit, chat and eat and enjoy a warm night with a slight summer breeze.
Day 15
Day 15 of our travel and we have not many things to on this days itinerary. The only goal we have to arrive in Key West in time. That is one of three hotels on the whole journey that we booked in advance. Because of the upcoming Easter weekend, we thought that it would be a smart move to book the hotel beforehand. Usually, we do it spontaneous depending on where we went but based on the experience I had before; I knew that it could be challenging to find a good and acceptable room in Key West if it is too short a notice. And it was damn sure that we would go to Key West!
Save up to 55% on attractions with a Go Miami Card: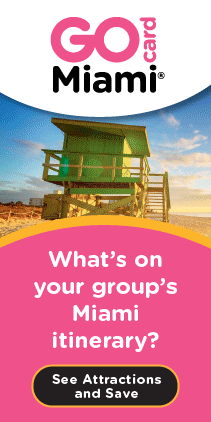 Well, we started in Naples this morning, passed the Everglades. Yes, we missed it. We were so happy about the wildlife in the Sawgrass Lake Park in St. Petersburg that we have not seen the need for stopping by here. We preferred to arrive as early as possible in Key West to have an evening stroll on Duvall Street have a relaxed night.
Read more!